Nadine Duran

Agent

in Mesa, AZ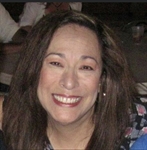 Expertise Types
New Homes, Property Management, Residential, Second Homes, Townhomes
I am highly knowledgeable and qualified in Property Management & Residential Home Sales. I offer superior service to my clients and am also extremely detail oriented. My above-board approach, honesty and professionalism, along with a willingness to make every detail complete, is my priority!
An Arizona Native, I have seen my home state grow from a largely agricultural/ranching area, to thriving, growing and productive. I am extremely familiar with every area of my state and proudly show my clients, family & friends, whom are not familiar, the different areas, climates, and cultures. Arizona has so much to offer!
I regularly volunteer my time to serve the less fortunate, disabled, and homeless. I am also co-owner of a local fitness company, along with my husband, Coe. I am a mom to three adult children and the three best grandchildren anyone could ask for!
I look forward to working with you!